Over the years, Kenyans have embraced the whole concept of wearing makeup.
Although some would prefer doing so on special occasions a greater number of women have become obsessed with it to the extent that they would never go out without using cosmetics.
There is always that person we have never seen without makeup; it becomes a full-time job.
While the whole idea of makeup is to enhance one's physical appearance, people have expressed concern over the fact that some people end up looking totally different.
Despite the critics, beauty products have given women a sense of confidence; especially those with acne-related conditions.
The beauty and cosmetic industry have equally grown and resulted to the launch of several brands to suit different customers.
Kenyan make up artists have equally taken the art to a whole new level and more people are moving towards taking it up as a profession.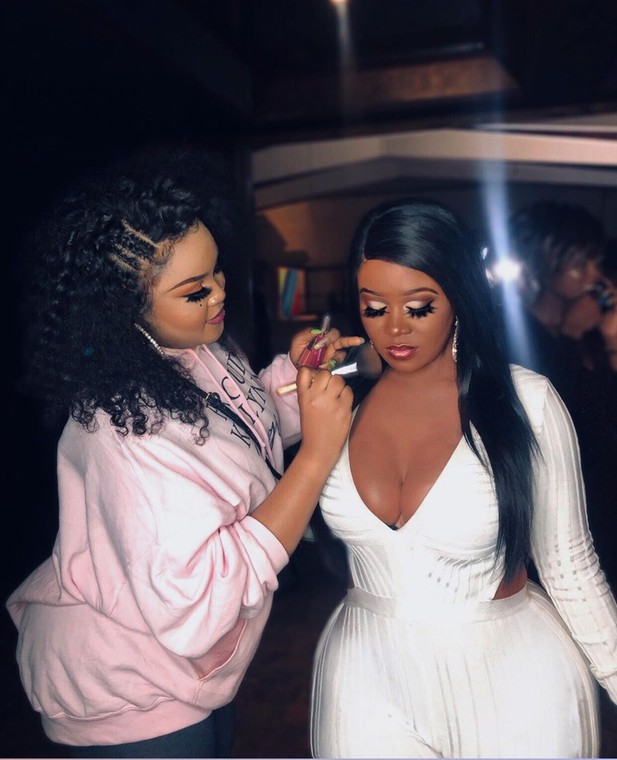 In the same breath, staunch believers of natural beauty would make serious campaigns against overusing makeup by having make up free days.
There is a stereotype that people who are against makeup cannot afford it and this gives them a reason to justify why other people should not be using it.
As a matter of fact, makeup is pretty expensive and it would cost thousands to get a whole set of high-quality beauty products.
Here are some of the makeup transformations you won't believe were possible.
Vera Sidika Transformation
Kenyan Socialite Vera Sidika is among the celebrities who shocked her fans with her makeup transformation that involved changing from her light skin to a dark tone look.
Many thought that the beauty had reversed her skin lightening procedure while others argued that she had gone for tanning after regretting her skin bleaching procedure that was done years ago.
Vera later revealed that the drastic change in her look was thanks to make up done by one of the best makeup artists in Kenya – Miss Keysha make up.
Miss Sidika is not the only person Keysha has transformed, below are some of her other transformation videos that have broken the internet:
(Visited 1 times, 1 visits today)

Post Views:
11
Interesting For You