The nominees for the 14th annual Groove Awards were unveiled at an exclusive red carpet event held at the Kenyan National Theatre on Wednesday night under the theme "Better Together".
The event saw artistes nominated in 23 categories with surprise new entries into some of the most tightly contested spots.
Scoring the highest number of nods for a second year running is Jabidii, who led with impressive 11 nominations including the most contested ;Artist of the Year category, Collabo of the Year, Song of the Year, Teens Choice Song of the Year (in which he received 2 nominations ), Reggae/Ragga Song of the Year, Breakthrough Artist of the year, Collabo of the year and Dance style/song of the Year – a category that saw him receive 3 nominations.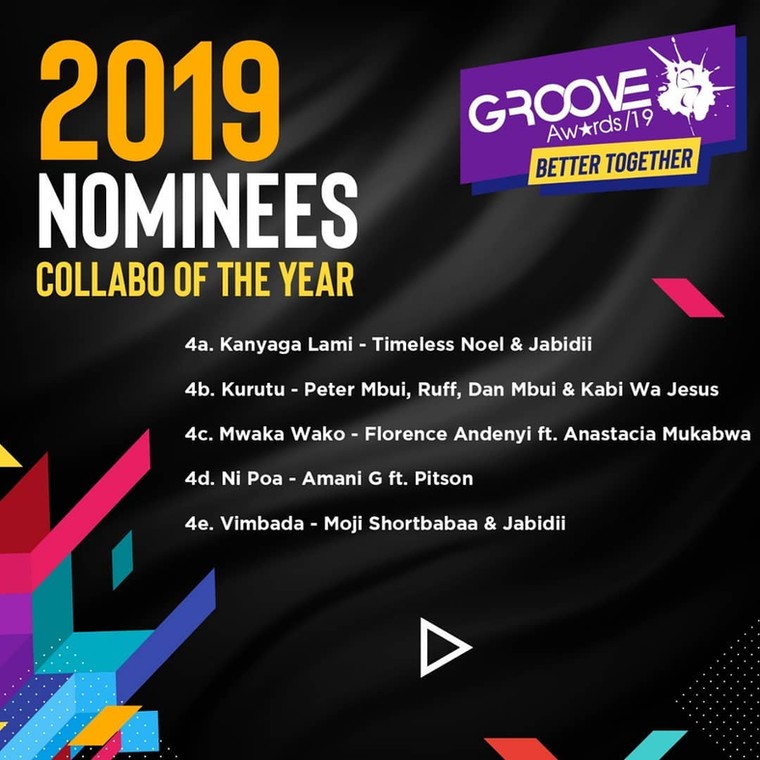 Pulse Live Kenya
Groove Awards List of Nominees for 2019
Timeless Noel
He was followed by Timeless Noel and Moji ShortBabaa who received 6 nominations each. This year saw the introduction of new categories following continuous insights and changing industry dynamics.
There was a split of the Breakthrough Artists Category to accommodate both the Male and Female artists separately and the introduction of new categories; – Online/Digital Personality of the Year, Young Groover of the Year and the Diaspora Artists of the Year category respectively.
The Artist of the Year category with see Alice Kimanzi, Eunice Njeri, Evelyn Wanjiru, Jabidii Moji Shortbabaa and Pitson battle out for the coveted award of the season.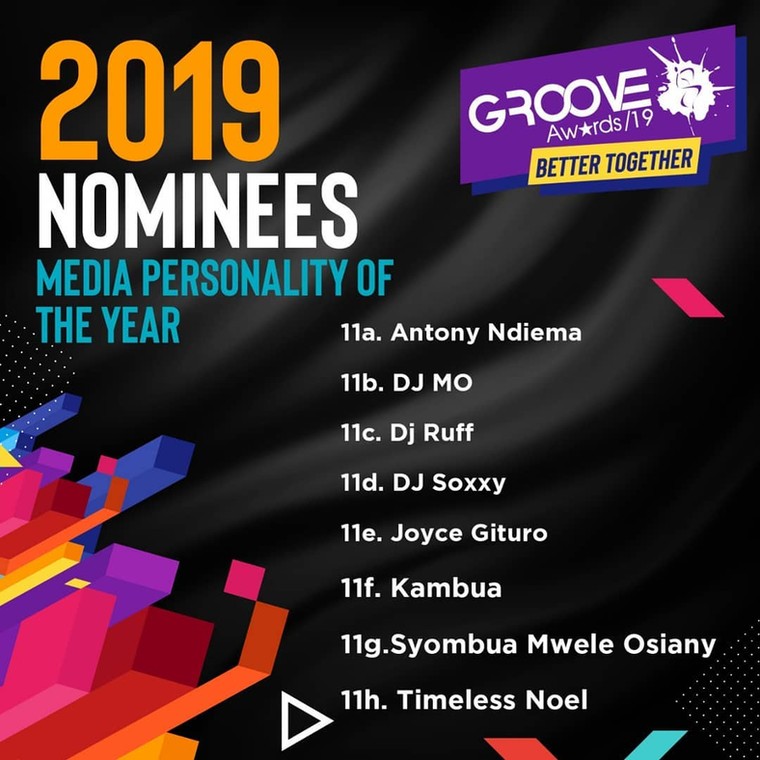 Pulse Live Kenya
Groove Awards List of Nominees for 2019
Public participation
Public participation in the nomination process having been introduced last year continues to generate a lot of excitement amongst stakeholders and the industry, giving greater ownership and participation to music fans across the country.
"The announcement of the nominees follows a rigorous process of reviewing 154,371 submissions that the public put in. Having refreshed the nominations process last year to include the public in the process for greater ownership and inclusion, the feedback has been very positive.14 years on and we are excited and grateful to be unveiling the list of contenders for the 14th edition," said Groove panel Chairman Charles Kairu.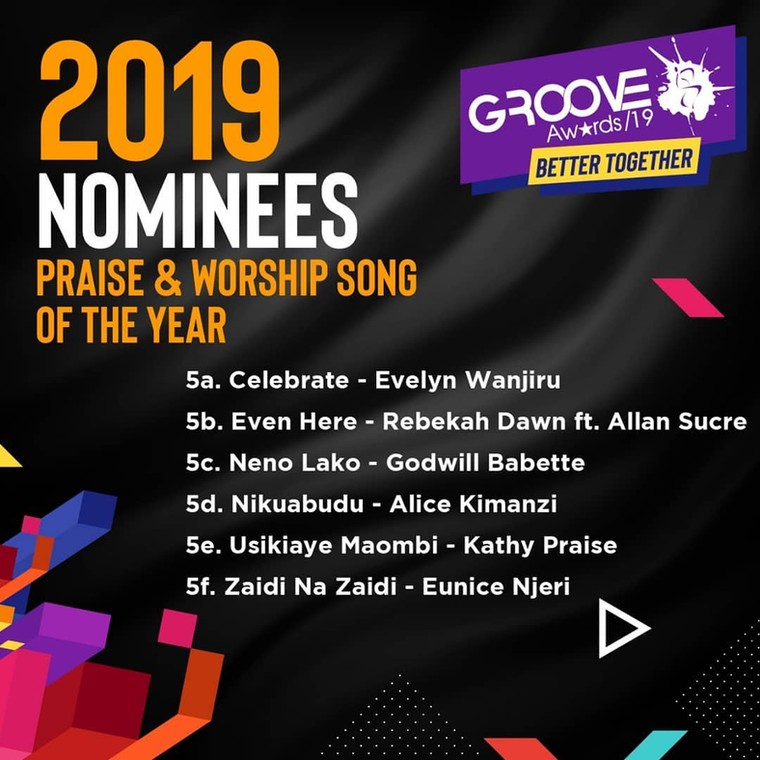 Pulse Live Kenya
Groove Awards List of Nominees for 2019
Online voting
Online voting began at 10am, May 8th 2019. SMS voting will be introduced on Wednesday 15th May 2019 to compliment online voting and will run concurrently until midnight 31st May 2019.
This year's winners will be announced on 1st June 2019 at the Gala Awards ceremony, to be held in Nairobi.
Full List
Pulse Live Kenya
Groove Awards List of Nominees for 2019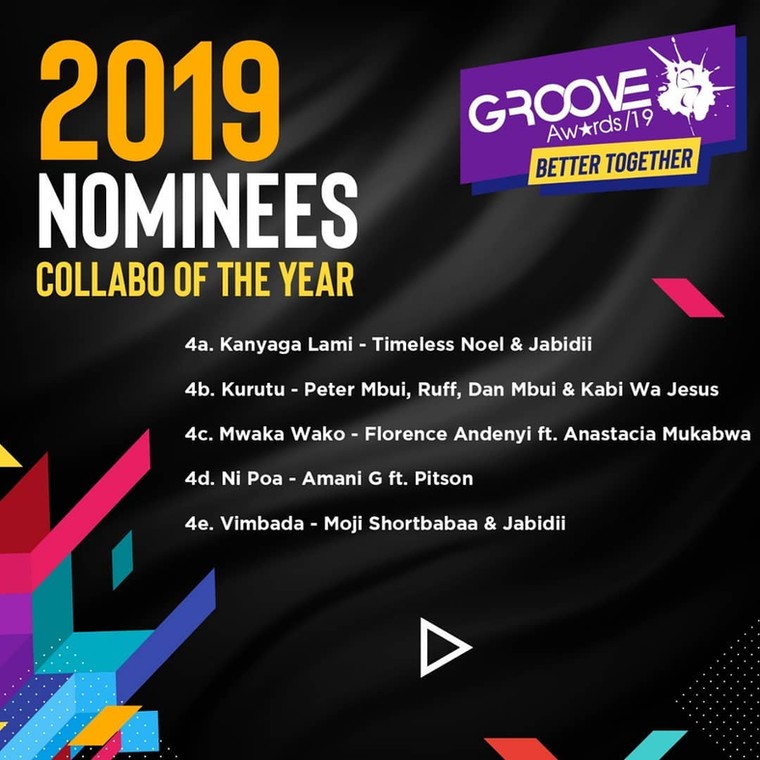 Pulse Live Kenya
Groove Awards List of Nominees for 2019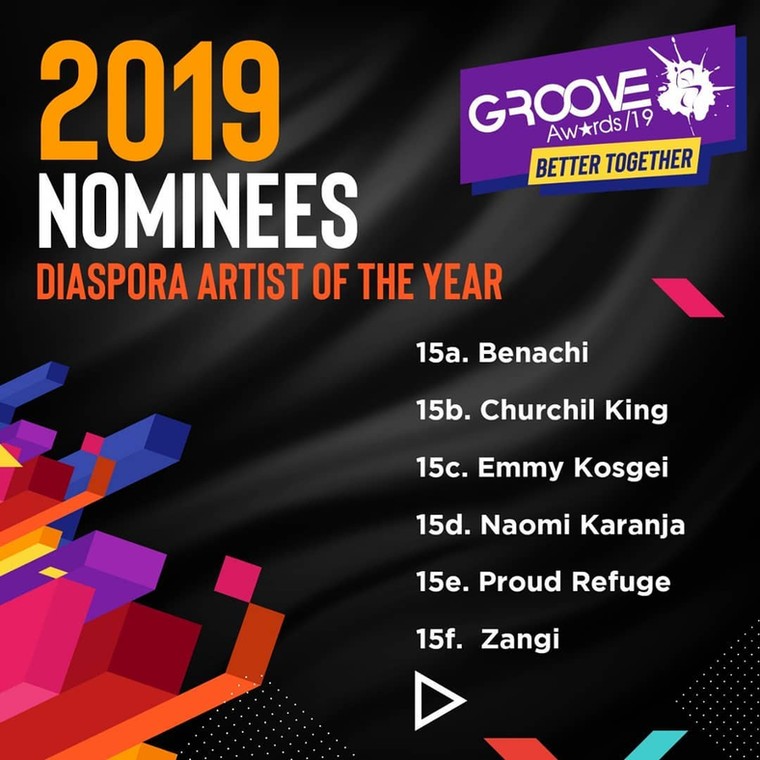 Pulse Live Kenya
Groove Awards List of Nominees for 2019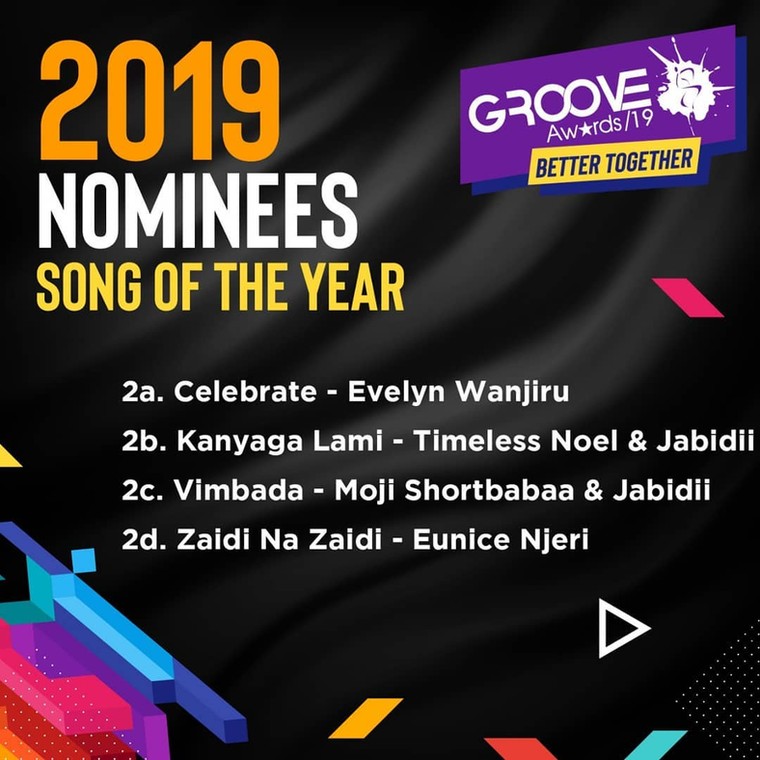 Pulse Live Kenya
Groove Awards List of Nominees for 2019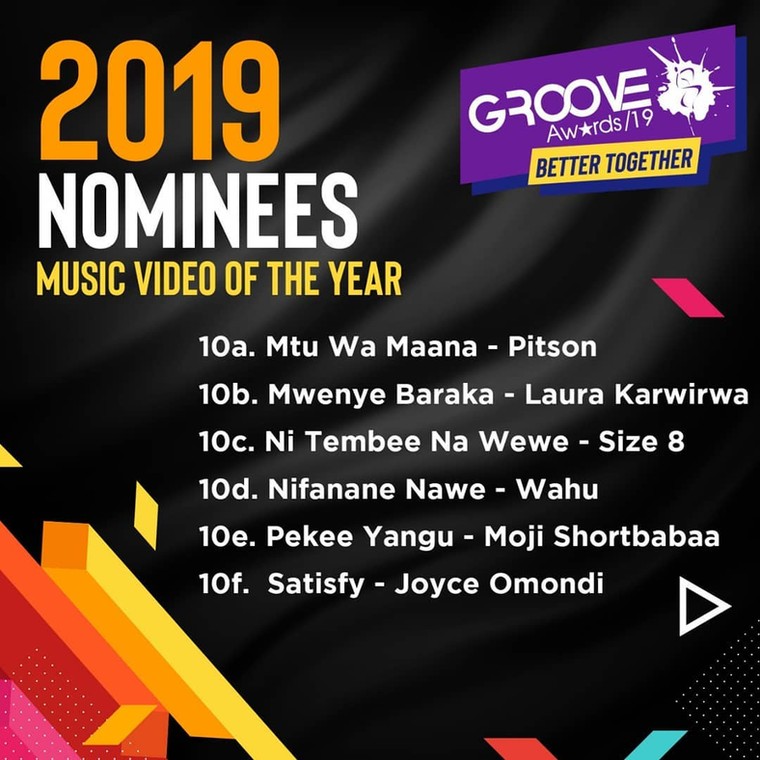 Pulse Live Kenya
Groove Awards List of Nominees for 2019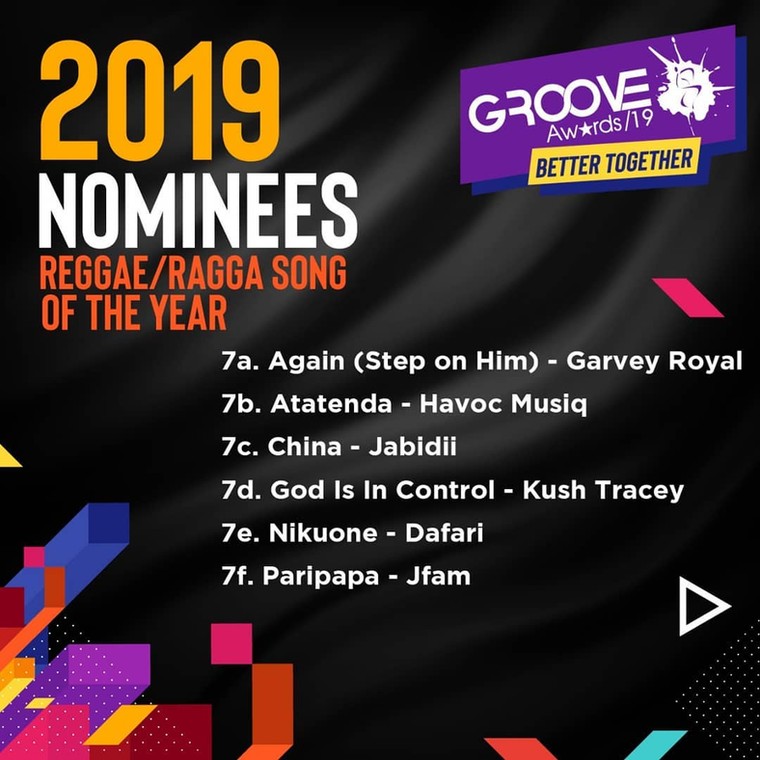 Pulse Live Kenya
Groove Awards List of Nominees for 2019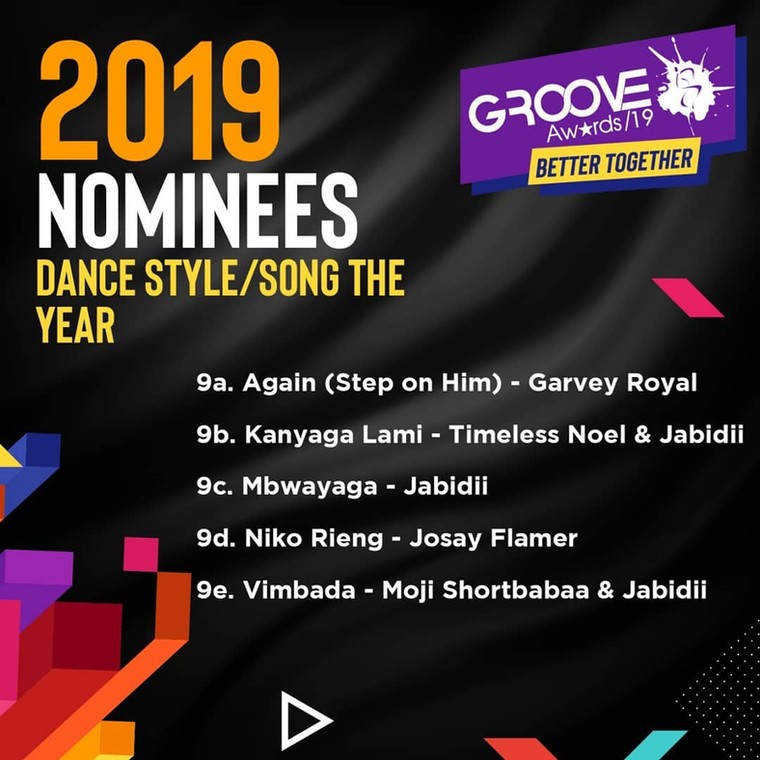 Pulse Live Kenya
Groove Awards List of Nominees for 2019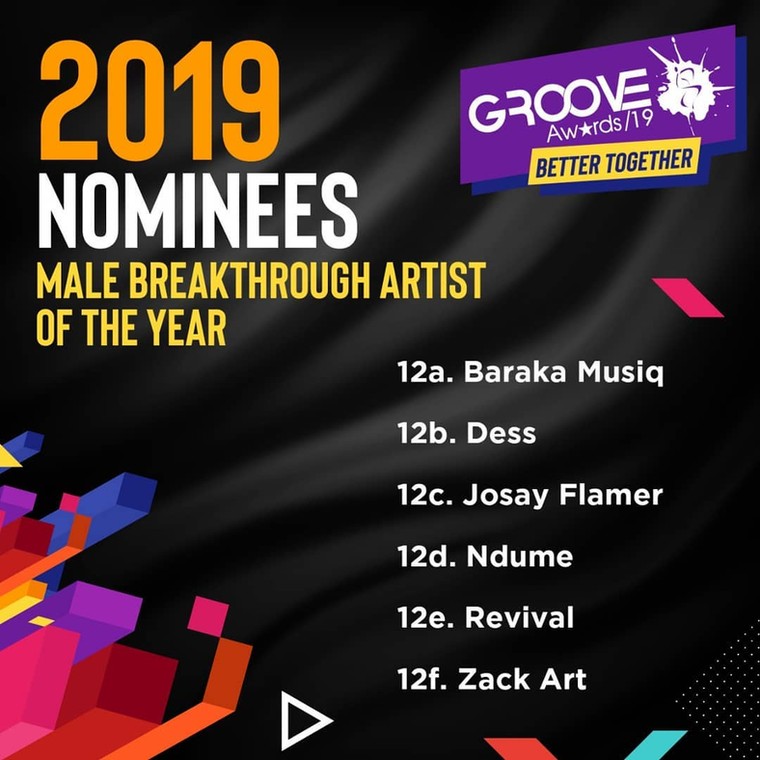 Pulse Live Kenya
Groove Awards List of Nominees for 2019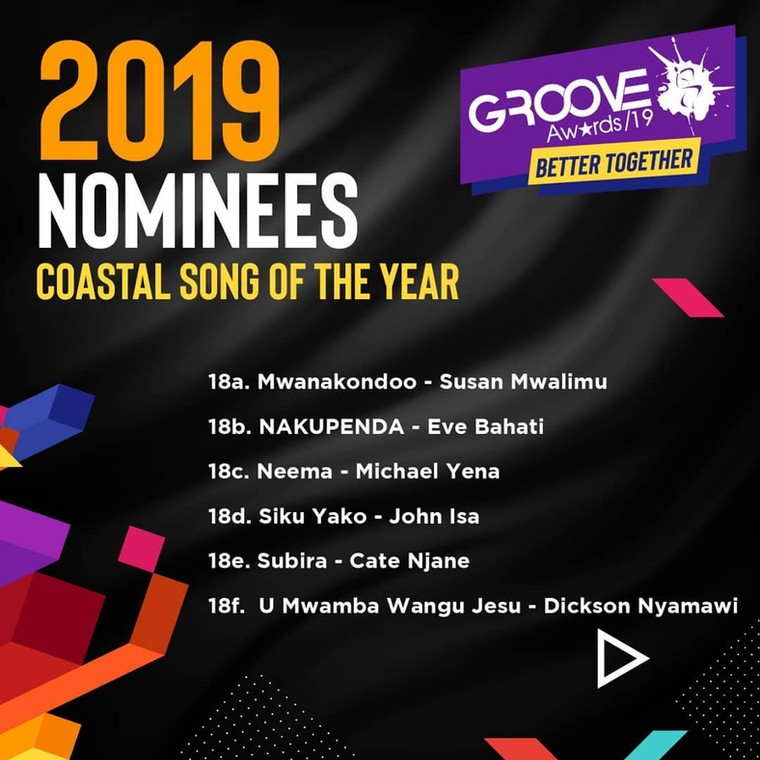 Pulse Live Kenya
Groove Awards List of Nominees for 2019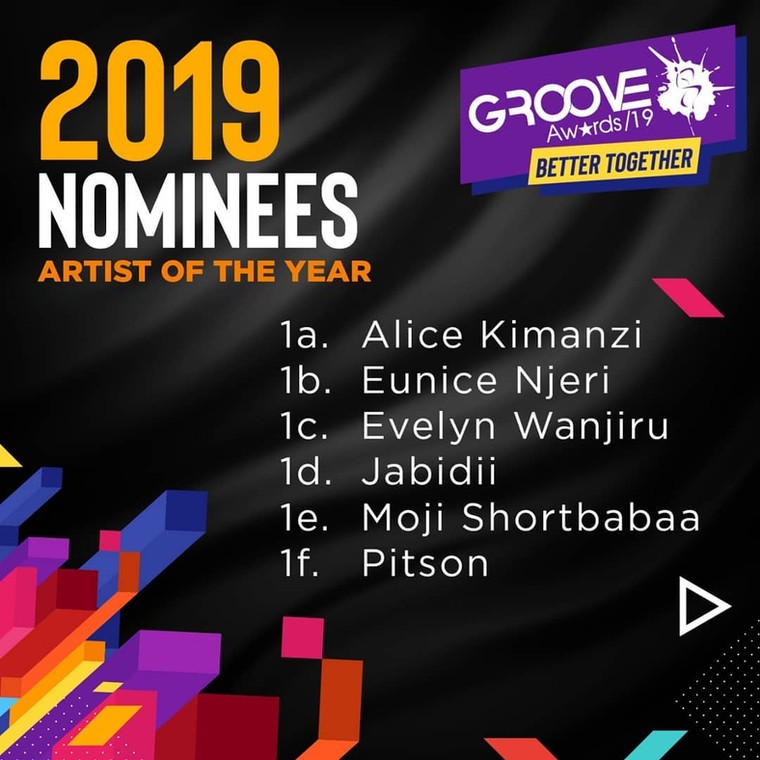 Pulse Live Kenya
Groove Awards List of Nominees for 2019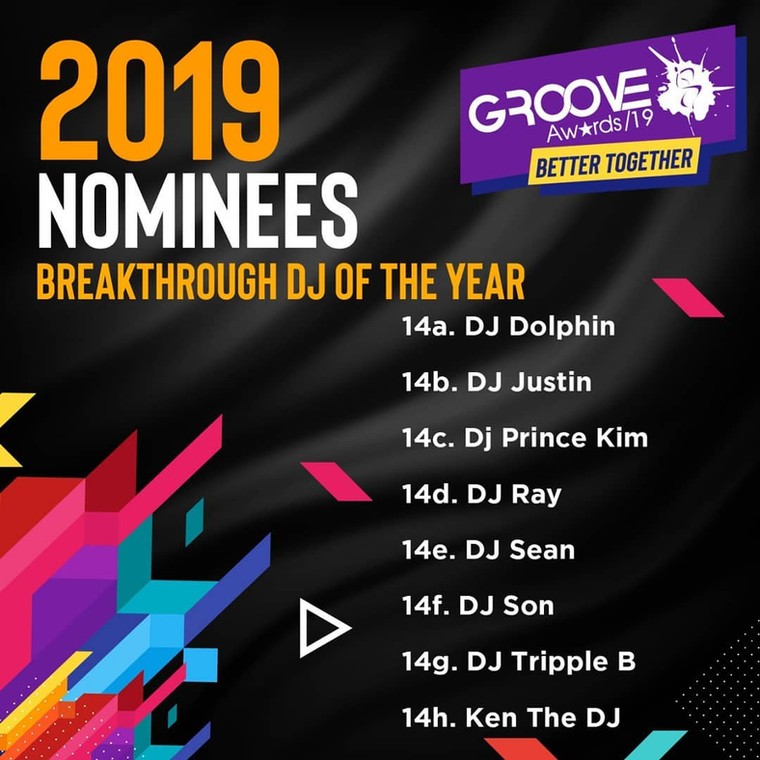 Pulse Live Kenya
Groove Awards List of Nominees for 2019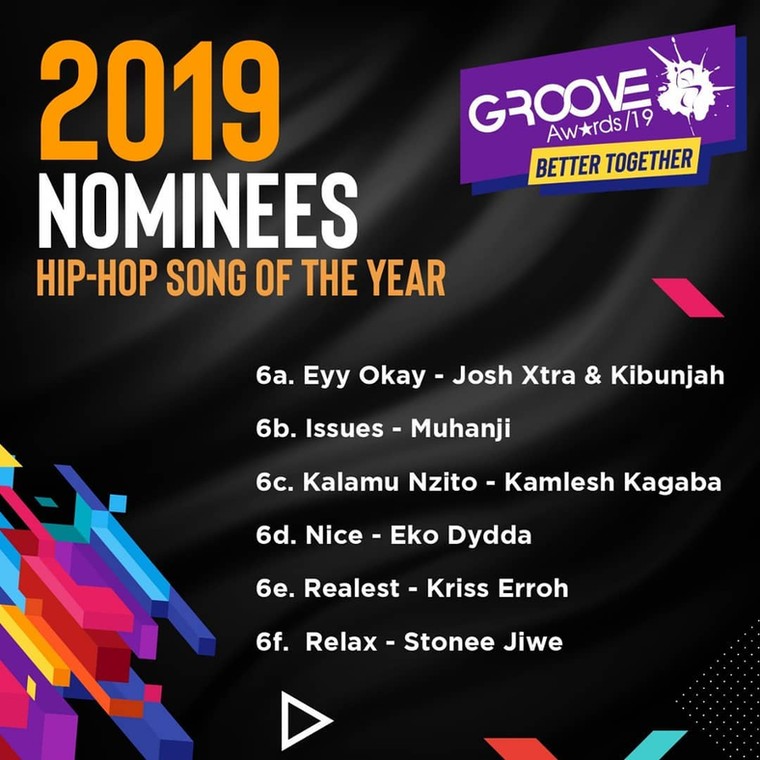 Pulse Live Kenya
Groove Awards List of Nominees for 2019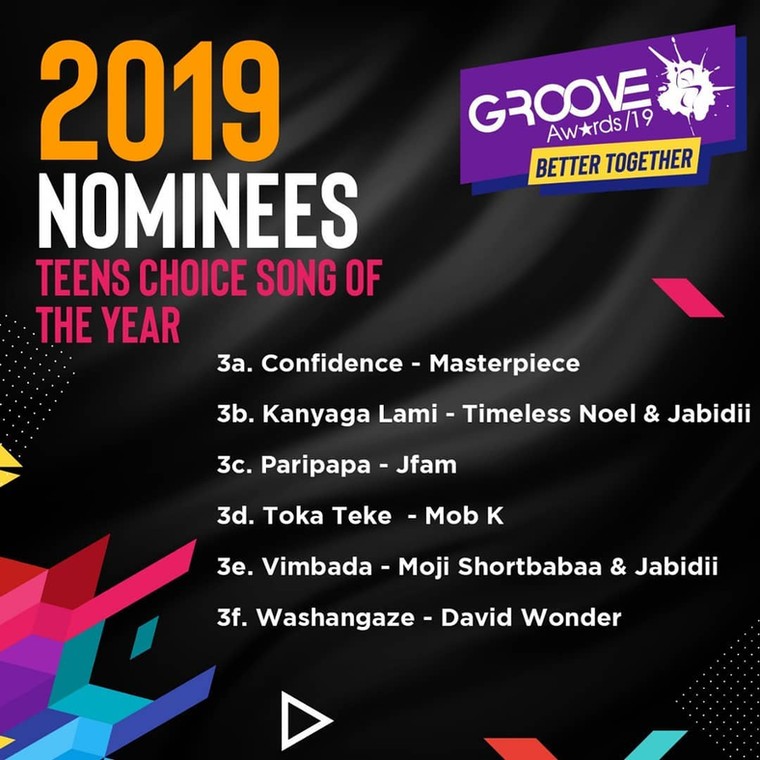 Pulse Live Kenya
Groove Awards List of Nominees for 2019